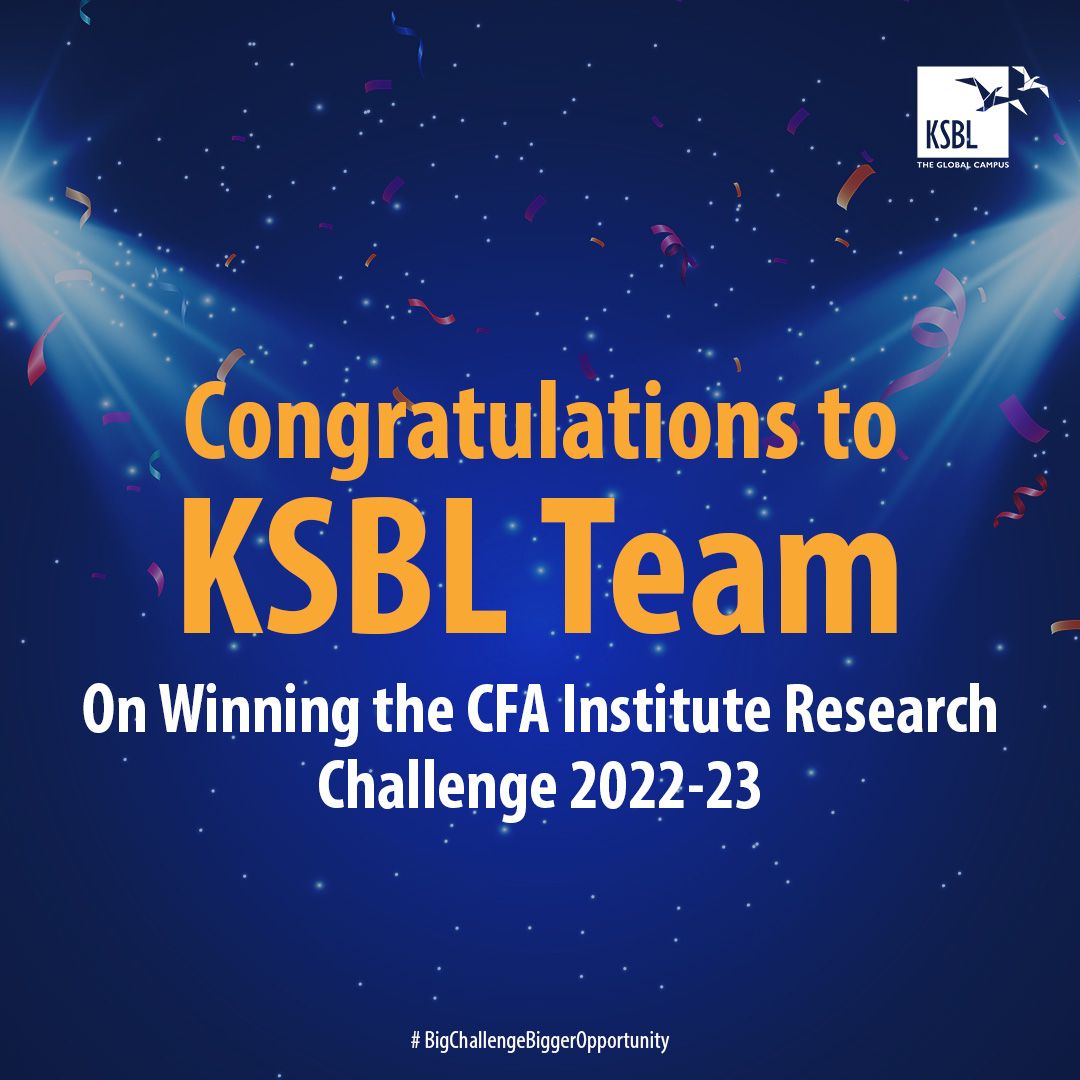 news
CFA Institute Research Challenge 2022-23
February 25th, 2023
We are excited to share that KSBL has won the CFA Institute Research Challenge 2022-23, presenting the best equity research analysis on ​Maple Leaf Cement Factory Limited​. This is the 5th time in 7 years that KSBL has won the Pakistan Final of the CFA Research Challenge. This consistent performance of our students is a testament to their hard work and the relentless mentoring by the faculty, especially their Faculty Advisor, Dr. ​Ahmad Junaid​ (Dean, KSBL). Mr. Zeeshan Afzal was the industry mentor for KSBL students who also gave his guidance at each step.
A total of 30 top universities and business schools from across Pakistan participated in this rigorous research challenge, out of which 5 were shortlisted including IBA, IoBM. KSBL, LUMS and Szabist. LUMS was a runner-up in the challenge. The 2 top teams will present Pakistan in the sub-regional and regional rounds.
CFA Institute Research Challenge. It is an annual, global competition that provides university students across Pakistan with hands-on mentoring and training in financial analysis.
Our best wishes to team KSBL for future rounds.