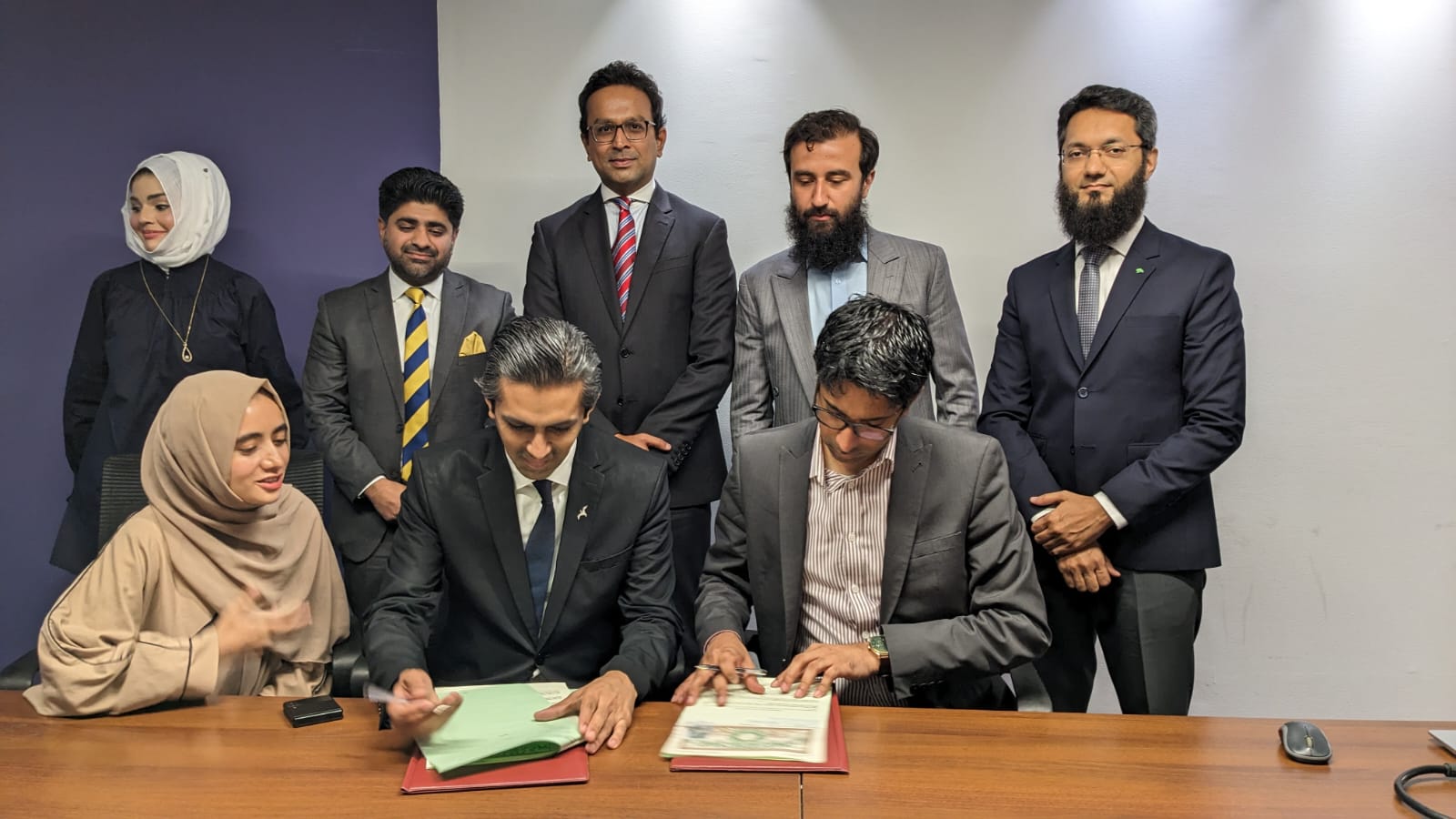 news
Circular Plastic Institute, Asia Poly Vinyl Network, and Engro Polymer Chemical Limited Join Hands for a Study on Vinyl Products
May 17th, 2023
ircular Plastic Institute (CPI) at KSBL, in collaboration with Asia Poly Vinyl Network (APVN), and Engro Polymer & Chemical Limited (EPCL), has launched a groundbreaking initiative to conduct a comprehensive Lifecycle Assessment (LCA) study on four key vinyl products manufactured from PVC material. This landmark project aims to provide valuable insights and recommendations regarding the performance and socio-environmental impacts of these products throughout their lifecycles. The signing ceremony for this partnership recently took place at Engro Polymers office.
The LCA study will examine various stages of the product lifecycle, including raw material extraction, manufacturing processes, distribution, usage, and end-of-life management. By assessing the environmental and social aspects associated with these vinyl products, the study aims to provide industry stakeholders, government bodies, and regulatory authorities with valuable insights and recommendations. The outcomes of the study will serve as a resource to make informed decisions and implement measures that mitigate negative environmental impacts. Additionally, the findings and recommendations will provide government agencies and regulatory bodies with insights into potential policy and regulatory interventions required to foster sustainability in the plastic sector.
"We are thrilled to embark on this partnership, which signifies CPI's dedication to fostering applied research and building a robust ecosystem based on scientific methodologies and tools, data-driven decision-making, and active engagement," expressed Shiza Aslam, Research Fellow at Circular Plastic Institute. She further emphasized that through this collaboration, the aim is to accelerate Pakistan's transition to a circular future by exemplifying the transformative potential of the plastic industry.
Dr. Ahmad Junaid, Rector and Dean at KSBL, shared his vision for the project. "Sustainability serves as the guiding principle in this endeavor. By integrating innovative technologies, business models, and policy frameworks, the aim is to transform the plastics industry into one that promotes reuse, recycling, and responsible resource management."
"By working hand in hand with industry stakeholders, we are actively shaping the business leaders of tomorrow, equipping them with the necessary skills and knowledge to drive sustainable change," said Aijaz Haq, Head of Growth and External Linkages at KSBL. He also highlighted the partnership's commitment to societal and environmental impact, stating, "This collaboration stands as a testament to our dedication to creating a positive impact on society and the environment."
CPI, APVN, and EPCL are united in their dedication to promoting a circular economy and sustainable business models. The LCA study is a testament to their joint efforts to drive positive change and advance the understanding of vinyl products' lifecycle impacts. By collaborating on this pioneering initiative, the partners aim to create a more sustainable and environmentally conscious plastic industry in Pakistan.