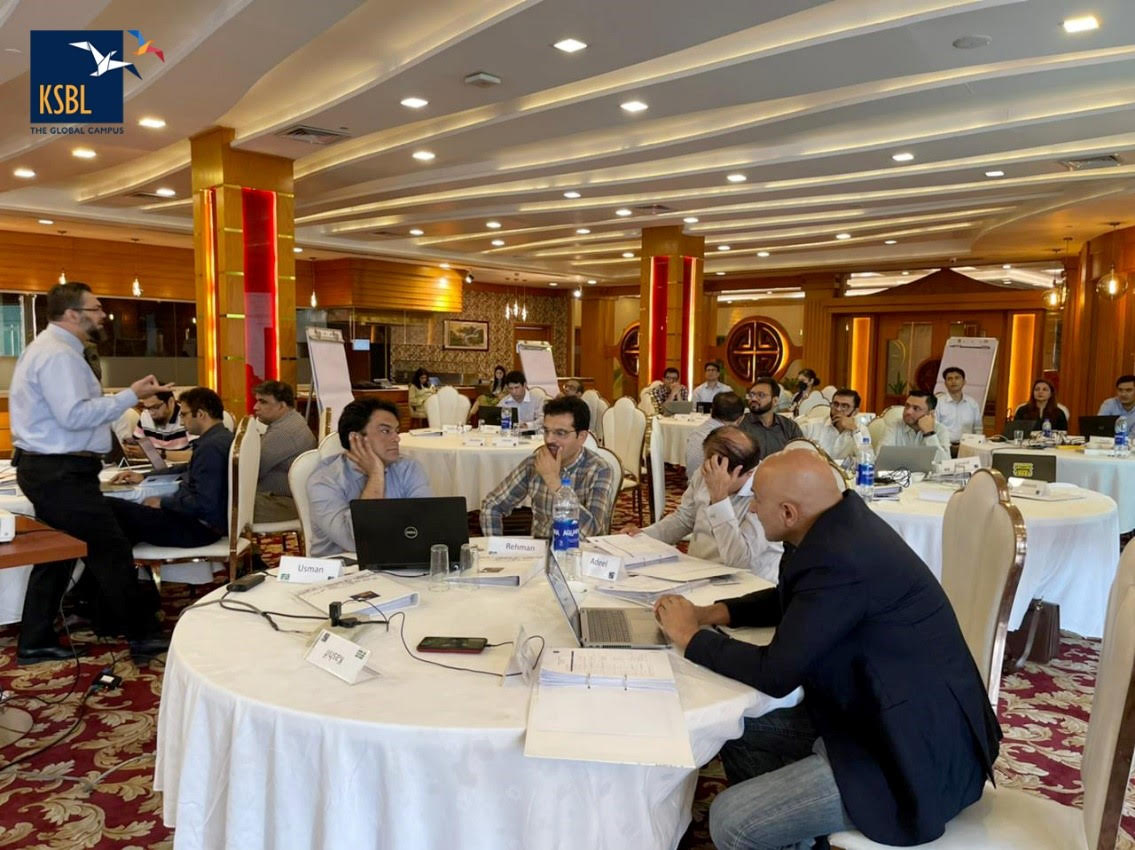 news
KSBL Executive Education anchor a Leadership Development Program
June 7th, 2022
KSBL Executive Education conducted a Leadership Development Program – "Lead from The Front" for Fatima Fertilizer on June 6, 2022.
This intensive 05-day program focused on developing skills in some of the most in-demand market skills and creating the future cohort of leaders and decision-makers for the company.
The program was led by Dr. Nadeem Javaid and supported by stalwarts like Dr. Athar Siddiqui and Dr. Shazib Sheikh to provide an all-around experience of immersive learning and development.
Highlights from day 01, where participants are analyzing their company, as well as their competitors' financial data besides leveraging concepts like Big Data, Artificial Intelligence and Block Chain etc.