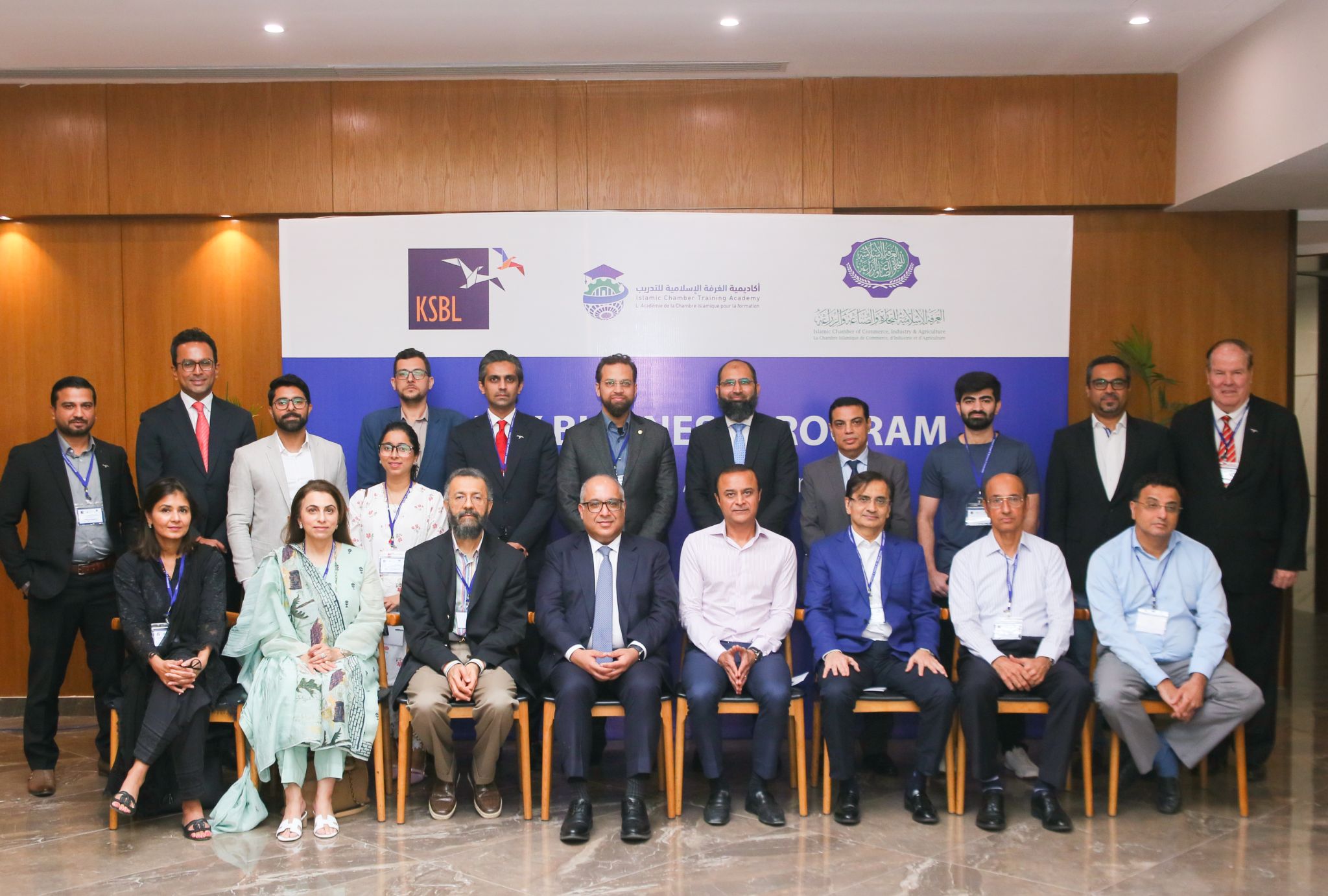 news
KSBL holds Family Business Program – Orientation
October 4th, 2023
KSBL, in coordination with the Islamic Chamber of Commerce, Industry & Agriculture (ICCIA) held a talk on 'Family Business Program – Family Business Across Generations' orientation on September 20, 2023 at KSBL.
The talk was presented by H. E. Mr. Yousef Khalawi, Secretary General, ICCIA and included an overview of the Family Business Program. He highlighted the importance of structuring family businesses to ensure longevity and uphold heritage and values. He also mentioned the five essential components for structuring family businesses including the Family, Next Generation, The Business, Investment and Charity.
On this occasion, Dr. Ahmad Junaid, Rector & Dean, KSBL said that the partnership between KSBL and ICCIA is rooted in a shared mission of economic advancement and development. As an initial step towards achieving this objective, KSBL and ICCIA recognize the pivotal role that family businesses play in the economic development of the nation.
The session was attended online by Hussain Dawood, Chairman, KSBL and Engro Corporation; Samad Dawood, Director, Engro Corporation & Karachi Education Initiative (KEI) and Board of Governors, KSBL; Sabrina Dawood, Director, Engro Corporation & KEI and Board of Governors, KSBL; Christine Dawood, Trustee, The Dawood Foundation and Dr. Mohamed Ibrahim, CEO, ICCIA Holding Company.
The in-person participants included Muhammad Ali Tabba, CEO, Lucky Cement & Board of Governors, KSBL; Ali Asad Habib, Group Head, Bank Al Habib Limited; Nargis Shahid Soorty, Director, Soorty Enterprises Pvt. Ltd.; Shahid Soorty, CEO & Director, Soorty Enterprises Pvt. Ltd.; Shahzain Shahbaz Malik, Director, Hilton Pharma (Pvt) Limited; Imran Ahmed, CEO, Indus Dyeing & Manufacturing Co. Ltd.; Jawaid Iqbal, Chairman & CEO, Metro Storage & Services Pvt. Ltd.; Talha Merchant, Director, SM Denim Mills; Sahar Merchant, Director, SM Denim Mills; Munis Abdullah, CEO, The IBL Group; Muhammad Humair, COO, YB Holdings Pvt. Ltd.; Surendar Kumar, Group Head-Asset & Liability Management, Allied Bank Limited; Shah Faraz Salim, GM Global Public Affairs, Engro Corporation; Aalia Jafar, Director International Relations, ICCIA; Aijaz Haq, Head of Growth & External Linkages, KSBL and Binyameen Kiani, Office Secretary, Translator & Admin Coordinator, ICCIA.