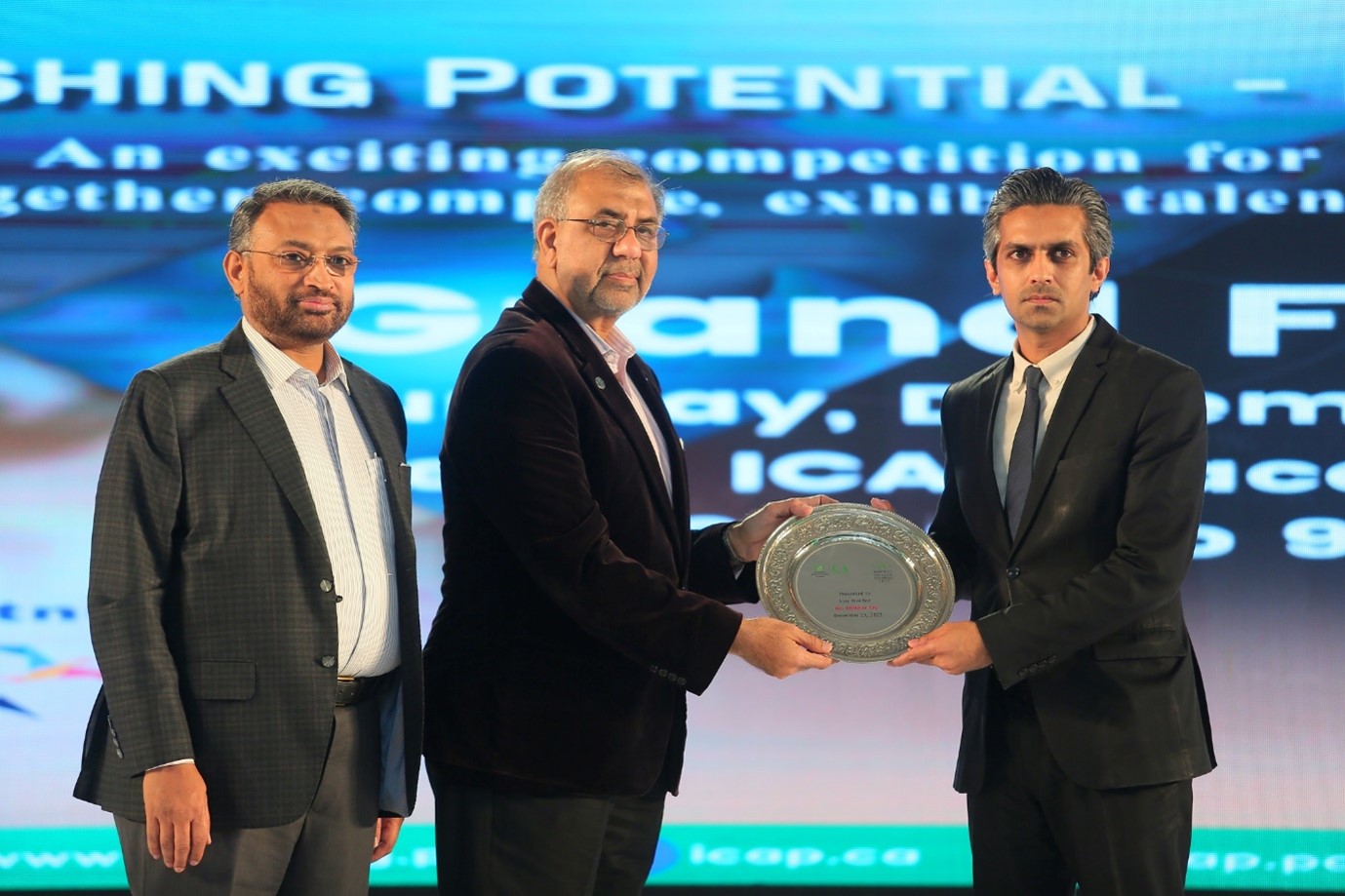 news
KSBL Learning Partner at ICAP National Financial Olympiad
January 1st, 2023
ICAP recently hosted the annual National Financial Olympiad (NFO) 2022. KSBL was the learning partner for the event which was conducted in collaboration with Unilever Pakistan. NFO is an annual competition conducted by ICAP where the country's finance industry comes together and exhibits its talent in a carefully curated contest designed across the various facets of finance and accounting.
This year, 40 teams, including 120 chartered accountants and finance experts from private and public organizations across Pakistan took part in the 2 – day competition. The competition had three rounds: the first round was a qualification round, and the second round featured Harvard Simulation and Behavioral Assessment, which was organized by KSBL as a learning partner. Aisha Aijaz (Head of HR) was the lead facilitator for the behavioral assessment. Six teams reached the grand finale, namely Shan Foods Pvt. Ltd, K-Electric, Midas Safety, Lucky Cement Limited, Unilever, and The Professionals Academy of Commerce.
Dr. Ahmad Junaid (Dean, KSBL), was amongst the jury of the Board Room round in the grand finale alongside Ms. Sadaffe Abid (CEO, Circle), Mr. Nadeem Khan (Group CFO, PTCL), and Mr. Iftikhar Taj (Director, Crowe Hussain Chaudhury & Co.)The Professionals Academy of Commerce was declared the winner of the NFO 2022. The event was attended by students, chartered accountants, ICAP council members, as well as finance executives from various organizations.