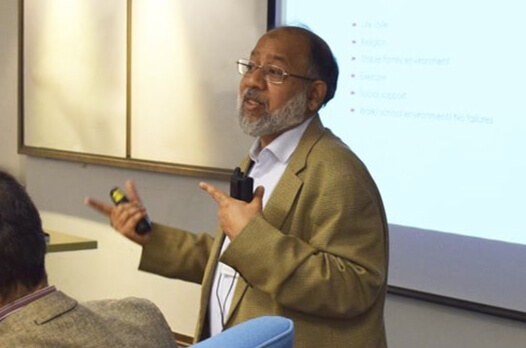 event
KSBL Organized a Session on 'Mental Health & Well-being at Workplaces' by Dr. Mohammad Wasay (President, NARF)
January 8th, 2020
KSBL organized a session for its students regarding 'Mental Health & Well-being at the Workplace'. The session was conducted by a senior specialist, Dr. Mohammad Wasay, the President of NARF (Neurological Awareness & Research Foundation). Through a presentation Dr. Wasay highlighted crucial symptoms of workplace depression that one must address promptly.
In this session Dr. Wasay highlighted the root causes of mental health deterioration. He also advised that in order to maintain mental well-being one must not only consume Vitamin & Calcium rich foods but also have a proper workout regime.
The presentation was concluded with an engaging and insightful Q&A session.