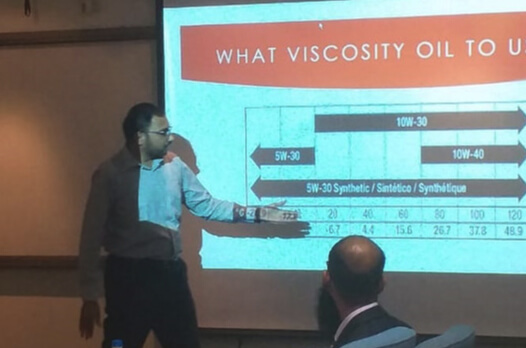 news
KSBL Organized Presentations on Media Buying & Planning Delivered by EMBA Students
February 11th, 2020
KSBL held presentations on Media Buying and Planning delivered by #EMBA students. The session was co-facilitated by Mr. @Taha Khan (Associate Director, @Mindshare) and our alumnus @Syed Sohaib Ul Hassan (Deputy Manager Brands, Amreli Steels Limited). A panel of dignitaries was also invited from marketing field, to give their expert opinion on performance of participants.
The judges involved Syed Muhammad Adeel, (Head of Marketing Services, Continental Biscuits Limited), Nahayan Sheikh (Brand Activation Manager, Continental Biscuits Limited), Amrah Ghazanfar (Brand Manager, Al-Karam), Muhammad Hamza Rehman (Senior Manager Ad Sales & Marketing, Tensports), Amna Mushtaq Khan (Assistant Brand Manager, Amreli Steels Limited).
During session students were divided in separate six teams where they presented their well-researched Annual Media Strategies (AMS) on the assigned brands. During the debriefing session the judges also shared valuable insights with participants on unique aspects of creating a brand's identity, while optimizing the reach, frequency, GRPS, CPRP, OTS and other matrices across multiple media platforms (TV, OOH, Digital, Print, radio and the influencer marketing).
The event provided a great opportunity to students to understand how innovations in media strategy can make a highly positive difference in brand's visibility and positioning in a particular category.