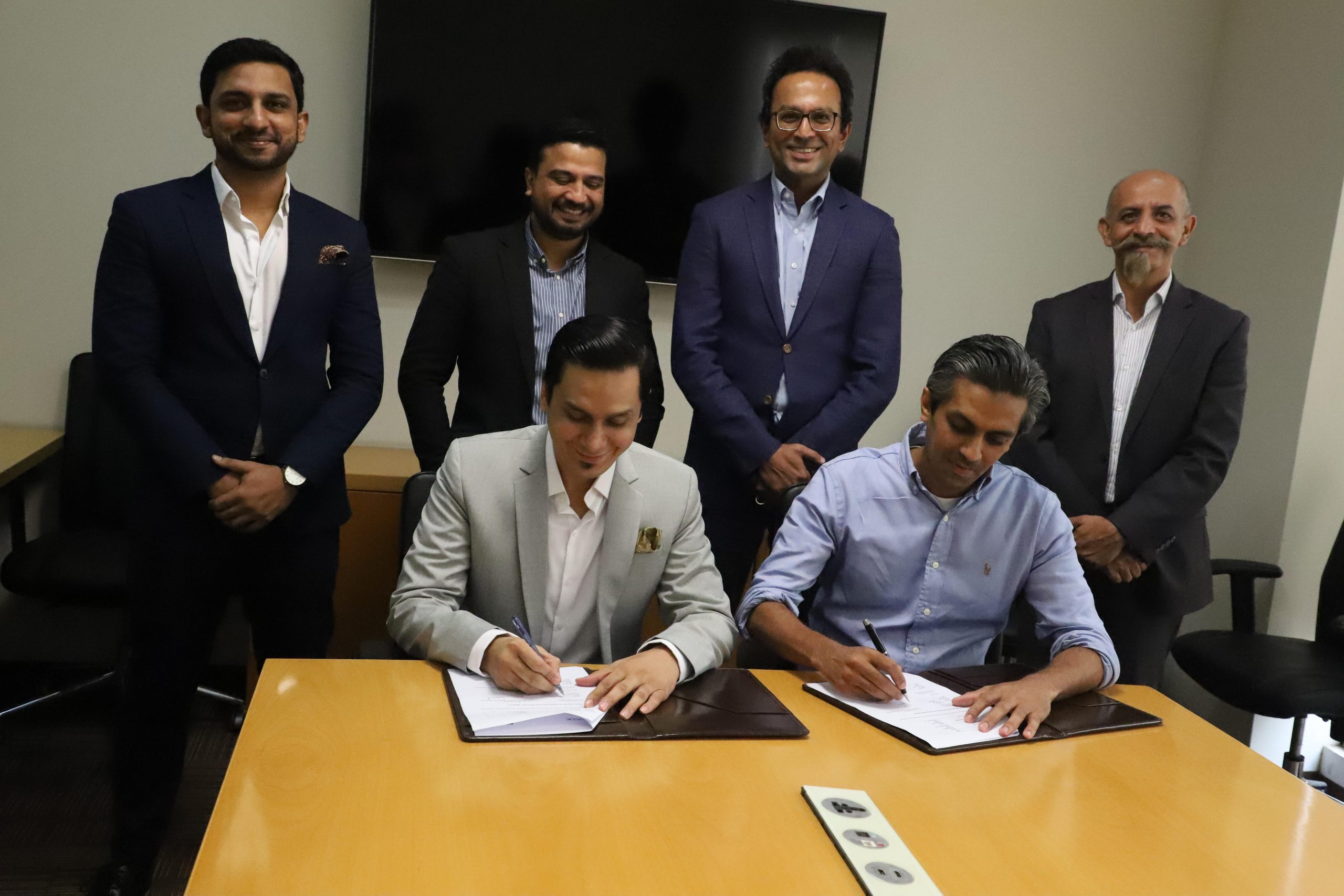 news
KSBL signs an MoU with financial analytics company
July 14th, 2023
Karachi School of Business & Leadership (KSBL) signed an MoU with Investors Lounge (FinoxPrivateLtd) on July 14, 2023 at KSBL. The MoU was signed by Dr. Ahmad Junaid, Rector & Dean, KSBL and Baqar Jafri, CEO, Investors Lounge.
The purpose of this collaboration is to promote financial literacy and advance the understanding of financial concepts along with their practical implementation among KSBL's students. Through this partnership, KSBL students will acquire knowledge and hands-on experience on areas such as investor education and stock trading.
During the ceremony, Dr. Ahmad shared that through this alliance, we will collectively drive initiatives to empower individuals with essential financial knowledge, enabling them to make informed decisions that contribute to their financial well-being. He further highlighted the intrinsic value of financial literacy as a life-skill, one that extends beyond the boundaries of finance and
accounting disciplines.
Baqar Jafri said "We, at Investors Lounge, are beyond excited to announce our collaboration with KSBL to establish the Investing Academy. This initiative is a game-changer in finance education, and we extend our gratitude to the visionary minds at KSBL who conceived this with us. Together, we are building more than just skills; we are crafting futures through world-class #experientiallearning tools, finance labs, and financial literacy competitions at KSBL."
Aijaz Haq, Head of Growth & External Linkages said, "As a business school, our prerogative is to democratize financial literacy and empower students to invest, not just by providing them access to products or services but also to give them advice and the right tools to make short and long-term investment decisions. Through this partnership, we aim to give students the knowledge to invest in markets as a means to preserve wealth, and the best way to do that is through #education in financial literacy."