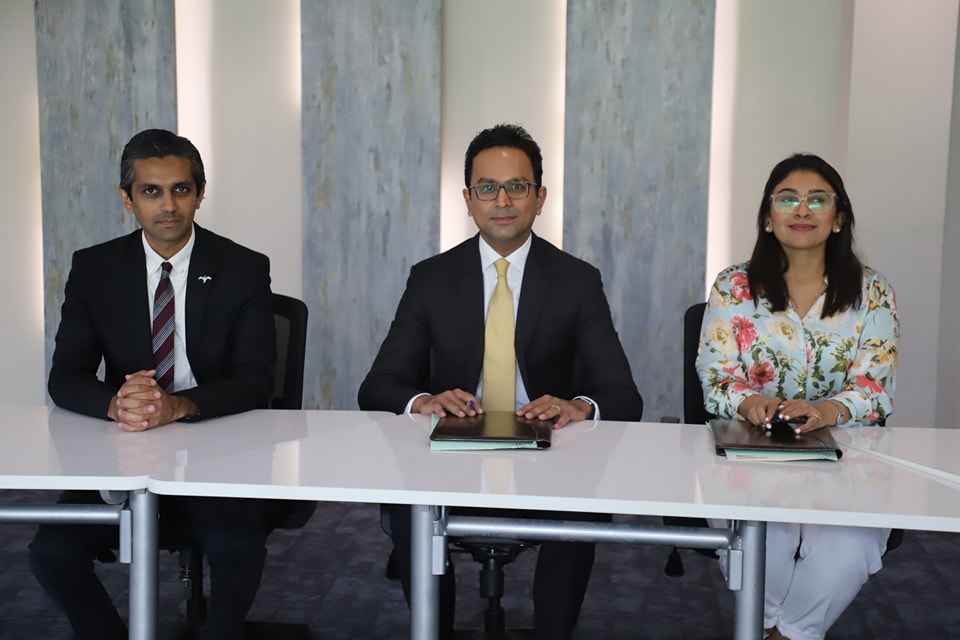 news
KSBL signs MoU with a fin-tech company
July 18th, 2023
KSBL formed a partnership on July 18, 2023, by signing a Memorandum of Understanding (MoU) with Oraan, a fintech startup specializing in innovative financial solutions. The primary objective of this collaboration is to extend financial support to both undergraduate and graduate students at KSBL, enhancing their educational pursuits. The MoU was signed by Dr. Ahmad Junaid, Rector & Dean of KSBL, and Ms. Halima Iqbal, CEO of Oraan.
A central component of this MoU is providing a Shariah-compliant financial assistance program 'Study Now Pay Later' (SNPL) to enable KSBL students to access financial resources on a semester-wise basis, easing the financial burden associated with their academic journeys.
On this occasion, Dr. Ahmad emphasized the significance of the collaboration with Oraan, highlighting how it aligns with KSBL's unwavering commitment to expanding access to education for all. He said that such endeavors are vital as they not only catalyze long-term #economicgrowth but also ignite #innovation, fortify institutions, and nurture social cohesion.
During the ceremony, Ms. Halima said that Oraan is proud to be partnering with KSBL to financially empower their students through Oraan Study Now, Pay Later Program as well as to add value to their academic and experiential journeys as they prepare to become future leaders.
Mr. Aijaz Haq, Head of Growth & External Linkages at KSBL shared that this partnership will unlock opportunities other than the conventional financial assistance that is offered to students. It will help empower students to pursue and achieve their #highereducation aspirations.
Further information regarding the SNPL Program can be found at https://www.ksbl.edu.pk/mba/financial-assistance/.