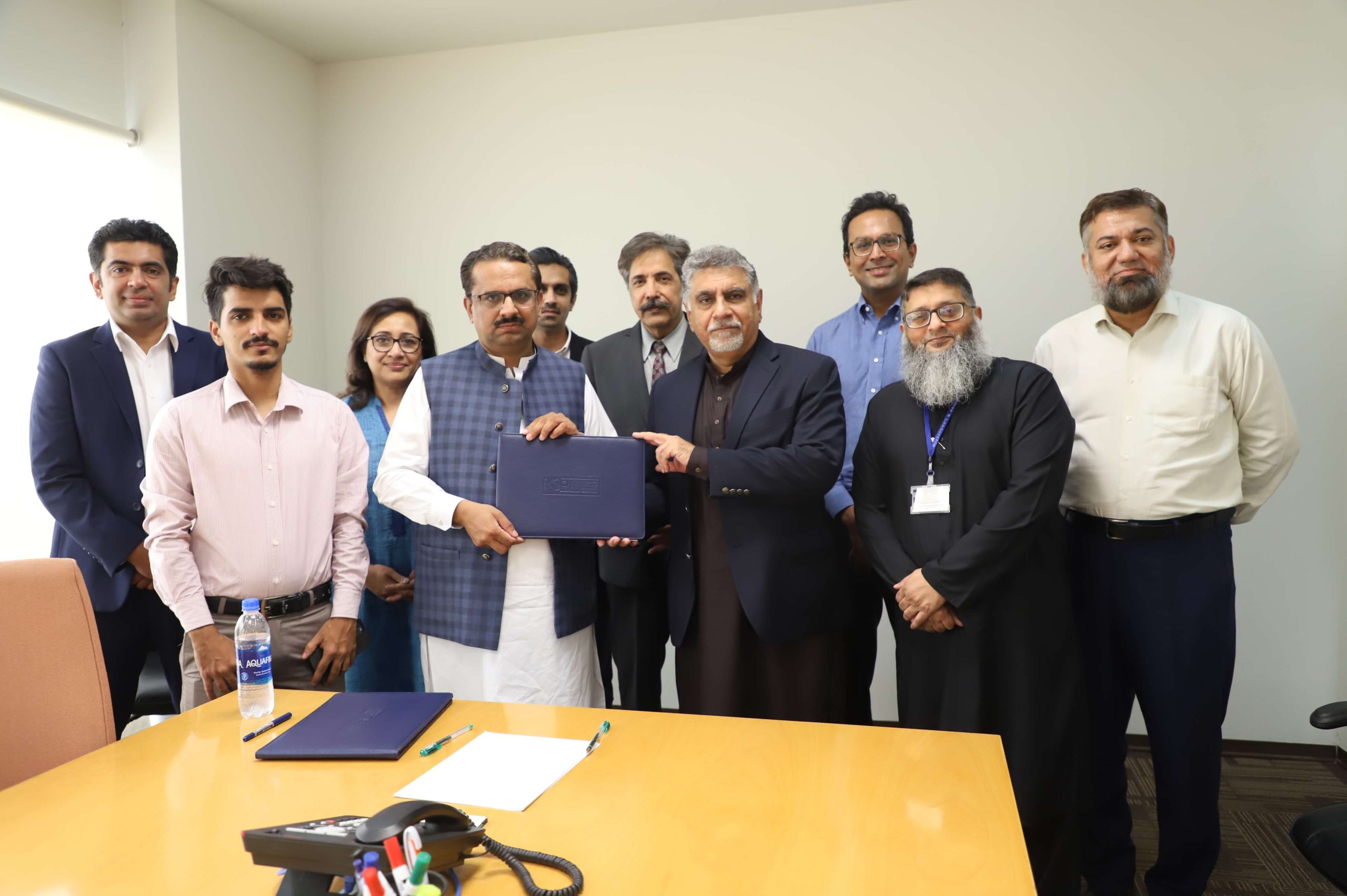 news
KSBL Signs MOU with IUCPSS
May 13th, 2022
KSBL recently signed an MOU with IUCPSS (Inter University Consortium for the Promotion of Social Sciences) which is a consortium of more than 60 universities in Pakistan to promote social sciences, arts, and humanities. CEO & Rector, KSBL Mr. Mubashar Hameed, and National Coordinator IUCPSS, Dr. Murtaza Noor signed the MOU. Under this partnership, both institutions will facilitate each other regarding faculty, student, and curriculum development. Under this partnership, KSBL will also provide an Ethical Leadership Framework for developing and training faculty and students as well as developing ethical curriculum and modules for different disciplines through its dedicated Center for Excellence.
Through this partnership, KSBL will also provide a state-of-the-art human development ecosystem 'Colaraz' connecting, students, faculty, alumni, employers, and other stakeholders for the universities subscribing to its network. This will also serve as a joint outreach platform for faculty and student societies networking & exchange.
KSBL prides itself on its core values based on ethics, sustainability, global mindedness, tech savviness, and entrepreneurship. This partnership comes with the intent of creating opportunities for faculty & students to develop while enhancing their principles in ethical behavior and facilitating building bridges with institutions. Dr. Faryal Razzaq Director Ethical Leadership Framework, and focal person for KSBL presented the introduction and objectives of the MoU. Also present at the occasion were senior faculty and management from KSBL.