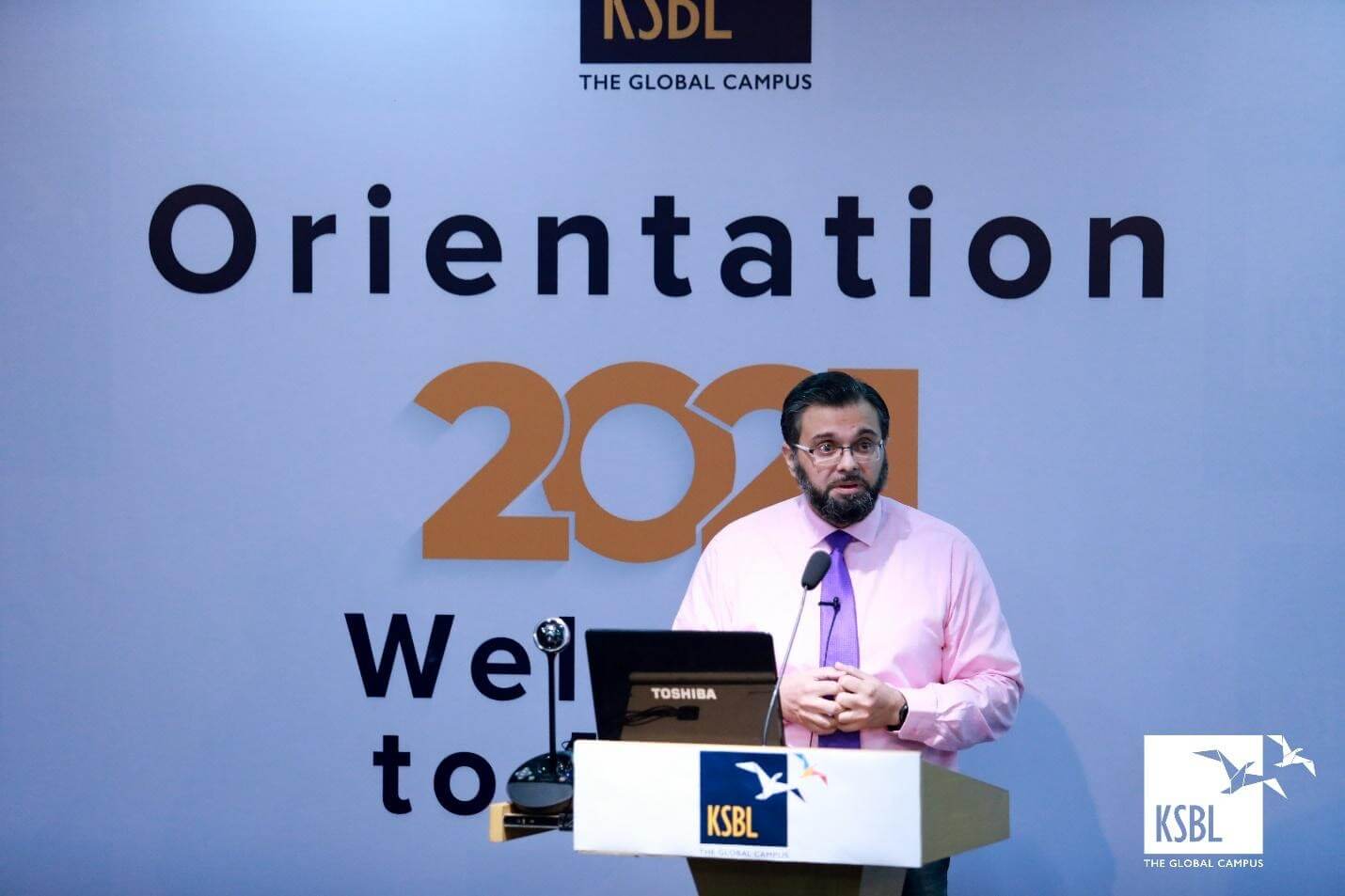 event
Orientation Ceremony for the inaugural intake for KSBL MS Business Analytics was recently conducted at KSBL campus.
March 24th, 2021
Dr. Farooq e Azam Cheema, Provost KSBL welcomed the students and shared about the pedagogy being implemented at KSBL for fostering practical skills and real-world knowledge. Dr. Talha Salam, Director Admissions, further familiarised the students with the team. Dr. Shazib Shaikh, Head of Department, Decision Sciences, discussed in detail on how the program is structured.
The speakers also congratulated the students on choosing to be early movers in the field of Business Analytics and the evening ended with networking.