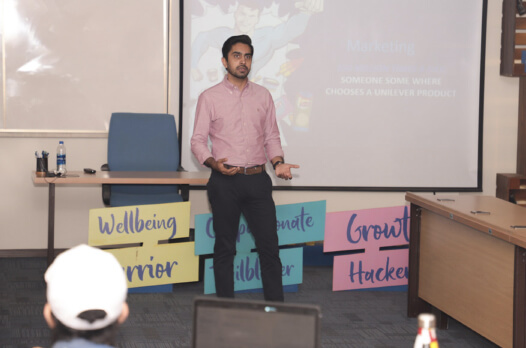 event
Unilever Visits KSBL to conduct Campus Drive at KSBL
February 12th, 2020
Unilever Pakistan visited KSBL for the information session of their ULIP (Unilever Leadership Internship Program) and UFLP (Unilever Future Leadership Program). Representatives working in capacities of of HR, Finance, Marketing and Supply chain were present during the session.
The session started off with a presentation through which company representatives gave a short introduction of Unilever and its offerings, followed by details about experience of employees and how multiple departments operate there.
The team representatives shared with students about accelerated learning environment and culture at the firm, and how their leadership programs can help them with their professional learnings. They also informed students about mentoring opportunities along with hands-on experience qualifying candidates will receive during their stay at Unilever.
The session was concluded with an interactive Q&A activity followed by an online test of students.